Do the cartoon animations fascinate you? Those effects in the cartoons and movies that you watch are heart-throbbing. In the last few years, the animation programs used by cartoonists have been changed a lot. If you wish to create those funny cartoon videos or explainer videos 2D animation software could help you a lot. The 2D animation maker would allow you to create innovative and intricate stories through which you can connect with the audience.
The 2D animation software has become very popular now and the software for beginners comes along with the pre denied tutorial guides that help the newbie to give the wings to their ideas. When you will search for the 2D animation software, you would come across a huge list of software and it would become difficult for you as a beginner to decide to work on which software. So, we have done all the research work for and listed the top 10 2D software based on their reviews and their pros and cons.
It is free software that can be downloaded from its official site. www.synfig.org
Compatible with: Windows, Linux, OS-X
Pros: It allows easier and simpler animations along with the advanced as it would allow more than 50 layers. So one need not worry regarding the limitation of the software
Cons: A very few of the tutorials are there for making the animations for beginners.
Features: It is open-source 2D animation software and is ideal for those who are beginners to learn about the 2 D animation. It supports multiple layers of content and thus, helps in advanced animations. It is having the support to allow the addition of narration or music to the video. You can create the cut-out animation from the bitmap images using the bone system.
It is free animation software.
Compatible with: Windows and OS-X
Pros: Plug-in could be added to make beautiful animation effects automatically.
Cons: It is having an outdated UI as compared to the other animation software available.
Features: It is having an amazing feature of the GTS scanning tool and can change the picture styles. You can easily add distortion and light effects. Allow easy modification to the source code for adding specific features to the simple animations. It can work effectively with both black and white-colored scans.
It is also a free animation software that is easy to download.
Compatible with: iPhone and Android
Pros: Very easy to use for beginners.
Cons: To get the installer online, you will have to send an email to the staff. Thus, turns to be inconvenient.
Features: It can be used on iOS tablets or the Android platform for the creation of beautiful 2D animated videos. It is equipped with an intuitive interface that is easier for beginners to use.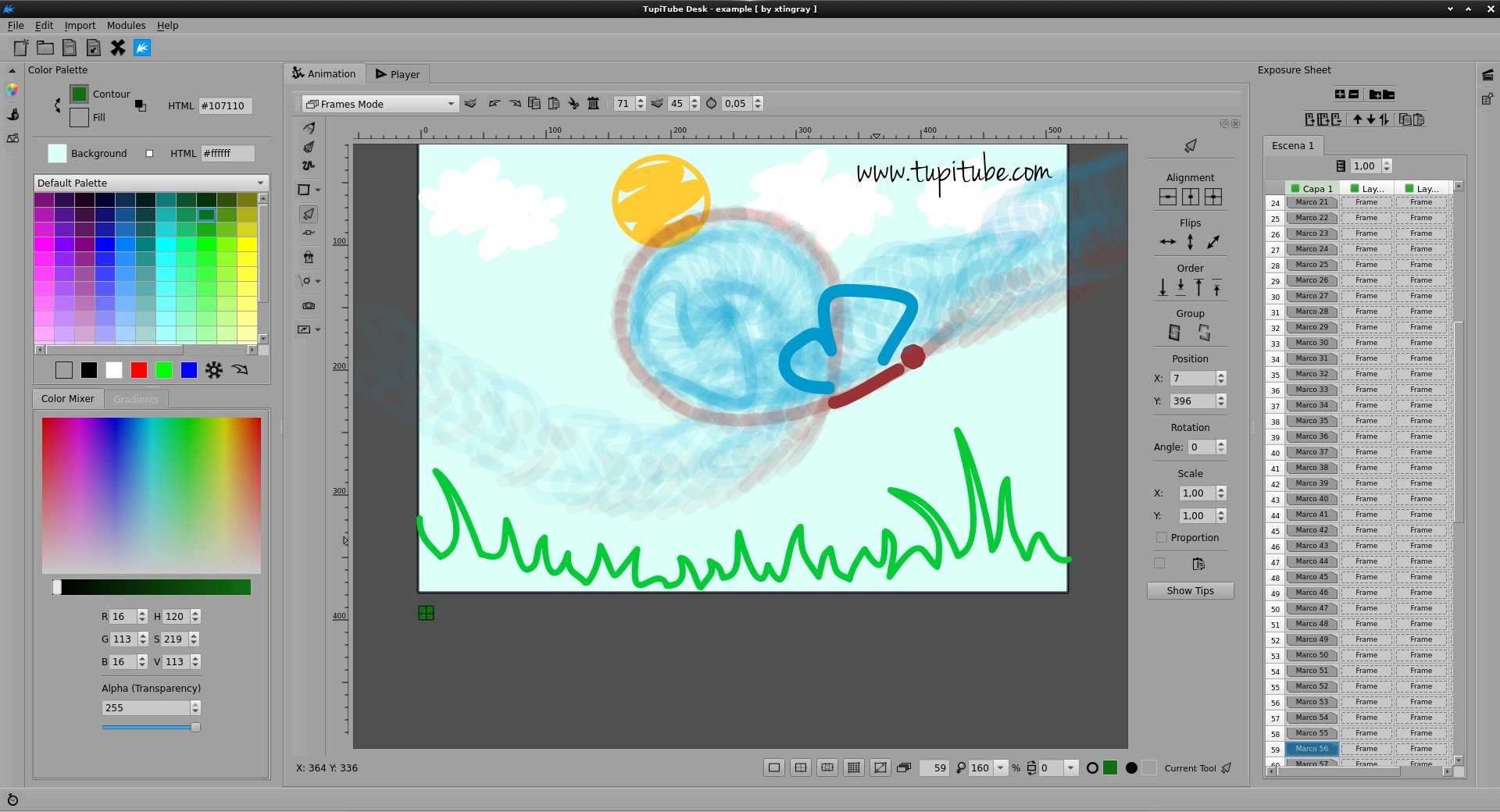 4. Pencil 2D: It is a free software
Compatible with: Windows
Pros: Offers tutorials in multiple languages
Cons: Doesn't support the shape tool
Features: This software is easier to use with minimalist designs. It allows raster and vector workflow switching for making effective video animations. It provides cross-platform compatibility to download the software for free.
Compatible: Windows and OS-X
Pros: Regularly gets updates with the newest features.
Cons: The functions are too advanced that become difficult to use.
Features: The software has enhanced freehand drawing tools. There is a special feature of smart wrap that helps in custom mesh creation for bending and twisting the animations. The feature of a realistic motion blur is also present in this software. Easy designing of videos by using the Beizer handles.
Read more: 10 Best Video Hosting Solutions To Consider (Free VS Paid)
You can use this software after purchasing it.
Compatible with: Windows, Linux, OS-X
Pros: It requires low system requirements.
Cons: There is no need to import all the words from third-party software.
Features: There are ergonomic controls in the software and it allows faster and easier use for professional users. It can handle complicated projects which have thousands of layers.
It is also paid software which can be installed easily.
Compatible with: Windows, OSX, Android, and iOS
Pros: Build-in sound can be used to create unique animations.
Cons: It can be used only to make 2D stoop motion animations.
Features: It comes with the feature of the Chroma key and allows the audio recording for adding the voice effects in the video.

You will have to buy this software as it is not free.
Compatible with: Windows and OSX
Pros: You can use the drawing tools, Scanning tools and can add the sounds to make powerful videos.
Cons: Bone rigging is not available therefore subtle changes can't be made.
Features: It is fast to use as the changes will be made while you change the animation. You can add the extra touches by using the 10 layers in the animation. A scanner could be used to import the images.
Also Read: 10 Best Video Hosting Solutions To Consider (Free VS Paid)
It is paid software.
Compatible with: Windows, Linux, OSX
Pros: It allows both 2D and 3 d animations
Cons: Users will take time to learn the software
Features: It uses the revolutionary vector and bitmap drawing technology which is a brush engine. You can get the availability of advanced color palettes. It allows traditional paperless animations.
This is also a paid animation software that can be downloaded on the PC
Compatible with: Windows and OS-X
Pros: The features for beginners are present.
Cons: It gets integrated with photoshop for importing and exporting the video.
Features: It can capture real-time facial expressions and can notice precise changes. It can turn the image into a moving cartoon. Visual 2D effects can be made easily by advanced users.